Workers Compensation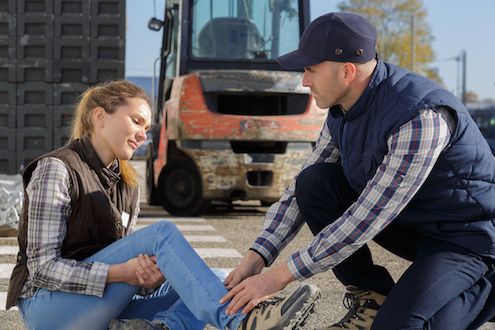 Workers who get hurt while doing their job during their employment deserve to be taken care of. Insurance companies or employers might see things differently. At Hoffman, Hamer & Associates, PLLC, our Faribault, Minnesota, work injury attorneys are here to defend your rights and to make sure that you get the medical care and wage loss that you deserve when your employer will not take care of you. We are experienced attorneys that can handle your workers' compensation case and advise you of your workers' compensation rights.
Examples of workplace accident claims we have managed in the past:
Injuries on construction sites;
Equipment malfunction injuries;
Injuries when lifting heavy items;
Slip and fall cases at work; and
Car accidents (couriers, truck drivers, delivery drivers, etc.).
Minnesota Workers' Compensation Benefits
In general, if you get hurt at work, you will be pursuing workers' compensation to help pay for your bills and medical costs. The Minnesota workers' compensation benefits available to you may include:
Wage replacement if you are unable to work or get fired after getting hurt;
Payment for Medical expenses;
Mileage reimbursement for medical treatment;
Compensation for permanent injury; and
Survivor and funeral expense benefits in injuries causing a death.
You should talk with the Minnesota workers' compensation attorneys at Hoffman, Hamer & Associates, PLLC if your employer's insurance provider does not approve of your claim. Our attorneys in Faribault, Minnesota have experience handling many workers compensation claims.
Your first visit with the worker's compensation attorneys is free, and Minnesota law requires that attorneys' fees are paid from a lump sum settlement or the insurance company. That way, you can hire an attorney without the stress of worrying about how to pay for the help you need.
Contact our office today for a free case evaluation.