Personal Injury Law in Minnesota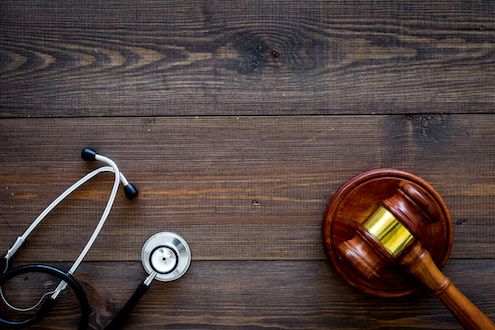 When we get hurt by someone else's negligence or carelessness while we are just living our lives, we deserve to be compensated for our injuries and loss. The Minnesota personal injury attorneys at Hoffman, Hamer & Associates, PLLC, in our Faribault, Minnesota, will work to defend your rights and to make sure that you get the medical care and wage loss that you deserve.
Our experienced attorneys that can handle your personal injury case and advise you of your personal injury rights.
Examples of personal injury claims our clients experience:
Car accidents;
Injuries cause by intoxicated or distracted drivers;
Car crashes caused by drunk drivers;
Slip and falls;
Hurt by faulty machinery;
Dog bites; and
Work injuries
Minnesota No-Fault Insurance Claims
In a Minnesota car accident, no matter how the crash happened, you may be entitled to have insurance take care of medical expenses and wage loss. After a car accident, you should talk with a Minnesota Personal Injury attorney at Hoffman, Hamer & Associates in Faribault, Minnesota, to see if you are eligible for:
Payment for Medical expense;
Mileage reimbursement for medical treatment;
Wage loss if you cannot work; and
In car accidents causing a death, funeral benefits.
You should talk with the Minnesota personal injury attorneys at Hoffman, Hamer & Associates, PLLC if you have had a car accident or other personal injuries in Minnesota. Our attorneys in Faribault, Minnesota have experience handling many types of personal injury claims.
Your first visit with a Hoffman, Hamer & Associates, PLLC personal injury attorney is free, and we work on personal injury cases on a contingent fee basis. We get paid from the recovery at the end of your case. That way, you can hire an attorney without the stress of worrying about how to pay for the help you need. 
Contact our office today for a free case evaluation.